Mirovê herî dawî yê qebîleya Amazonê ya dûrî ji mirovahiya heyî, jiyana xwe ji dest da
Mêr ê xwecihî herî kêm 26 sal bû bi tenê dima û hemû hewldanên ji bo têkilîdanînê red dikir.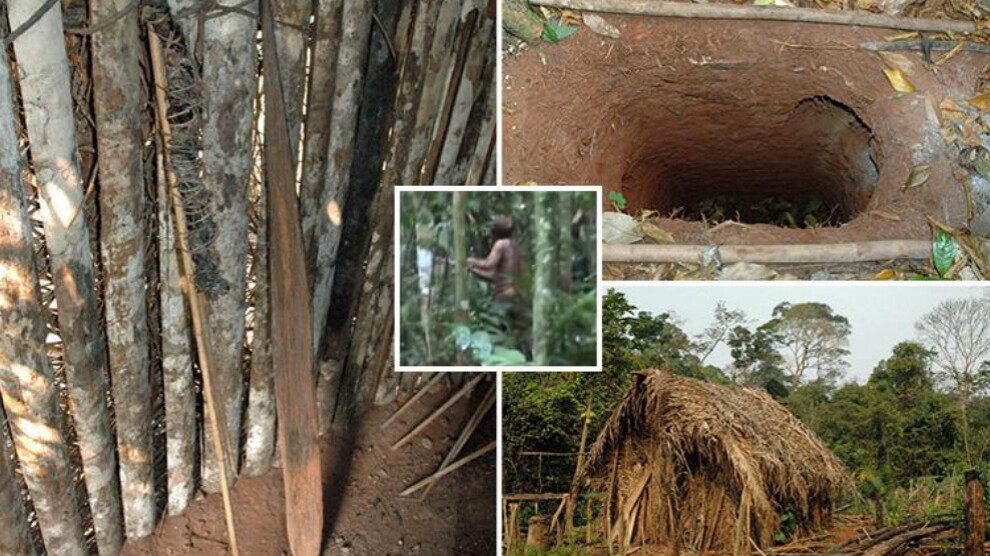 Ajansa Xwecihî ya Neteweyî ya Brezîlyayê (FUNAI) ragihand ku endamê herî dawî yê qebîleyeke Amazonê ya îzole, vê mehê jiyana xwe ji dest da.
Kesê ku li Brezîlyayê weke "The Man of the Hole (Zilamê çalê)" dihate naskirin, di salên 1980 û 1990'î de ji ber ku endamên qebîleya wî ji aliyê xwediyên çîftlikan û qebîleyên din ve hatin kuştin, nêzî 30 salan bi tenê ma. Hikumeta Brezîlyayê 26 salan ew şopand û gelek caran hewl da têkiliyê pê re deyne, lê belê her carê red kir.
Ajansa Xwecihî ya Brezîlyayê xwegihandina herêmên qebîleyên îzole asteng dike û ji bo têkiliyeke nehewce bi wan re bê danîn asteng bike, liv û tevgera wan bi rêk û pêk dişopîne.
Qebîleyên din ên îzole yên li Brezîlyayê di nava metirsiya tunebûnê de ne. Qebîleya Pîrîpkûra ya li herêmên Navîn-Rojava yên Brezîlyayê, tenê sê endamên xwe hene.
Cesedê mêr ê xwecihî li rojavayê Brezîlyayê hate dîtin. Di dema serdaneke rûtîn a şopandinê ya hikumetê de li kulûbeyekê veketî hate dîtin. Hikumetê ragihand ku ti nîşaneya tundiyê yan jî liberxwedanê nehatiye dîtin.
Ajansa Xwecihî ya Brezîlyayê daxuyaniyek da û got, "Em gelekî li ber mirina xwecihî ketin û li gorî agahiyên li ber destê me, mirina wî ji ber sedemên xwezayî ye."
Mêr ê ku qebîle û koka wî ya etnîkî nayê zanîn, ji ber ku li navenda mala xwe çalên ji neh metreyî kolandibû, weke mêr ê çalê dihate binavkirin. Sedema çalan nayê zanîn, lê belê hin pisporên xwecihî dibêjin ku ev yek ji bo baweriyeke olî ye.
Di dîmenekî Ajansa Xwecihî ya Hikumetê de ku sala 2018'an kişandibû, mêr ê nîv tazî dar dibirî.
Li gorî daneyên hikumetê, Brezîlya ji 115 qebîleyên îzole re malovaniyê dike. Li gorî rapora pisporê çandên xwecihî Antenor Vaz ku sala 2019'an weşand, projeyên madenkarî û birîna daran her ku xisarê didin Amazonê, hejmara qebîleyên li Başûrê Emerîkayê tecrîdbûyî bi du qatî kêm bû.
Di bin rêveberiya Serokdewletê Brezîlyayê Jaîro Bolsonaro de ku soza afirandina kar li daristanên baranê da, rêjeya wêrankirina daristanên Amazonê sala 2021'ê gihîşt asta herî bilind a 15 salan.