Mirovahiyê celebekî masiyan ê 200 milyon salî qelihand
Yek ji agahiyên herî nebaş ên salê ji Çînê hat. Masiyê bêvila xwe dişibe kevçî, ku 200 milyon salî sax ma, bû cûreyê destpêkê yê di sala 2020'î de tine bû.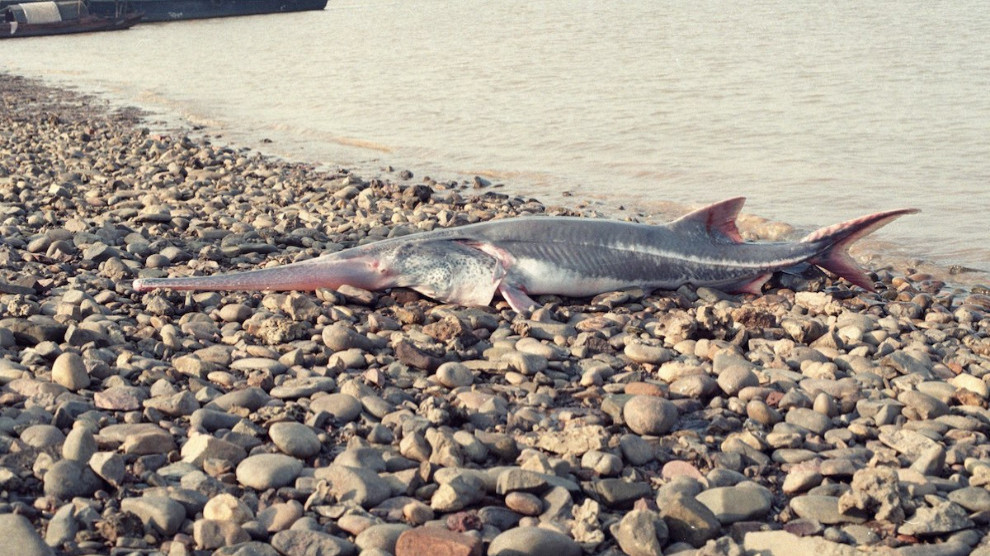 Çemê Yangtzeyê yê Çînê yek ji malovanê xwe yê herî navdar winda kir. Masiyê ku bêvila xwe dişibe kevçî (Psephurus gladius) 200 milyon salî li hemberî her cûreyên felaketan li ber xwe da, lê qelihî.
Dirêjahiya vî masî dibû heta heft metro, giraniya xwe jî digihîşt 450 kîloyî.
Li gorî lêkolîneke ku li kovara Scîence of the Total Envîronmentê hate weşandin, masîgiriya bêkontrol û çêkirina bendavan sedema tinebûna vî cûreyê masî ye.
Nivîskarê lêkolînê Qûîweî Weî ji bo vê rewşê got, "Windahiyeke ku cihê şermezarkirinê ye."
Biyologê masiyan Zeb Hogan ê ji zanîngeha Nevadayê ji kovara Natîonal Geographîc re axivî û diyar kir, heywanekî bêhempa bû ku êdî nepêkane ji nû ve derkeve holê.
Hogan bi vê wesîleyê ji bo parastina masiyên mezin ên li ava şîrîn bang kir.