'Ji çeteyên li Lîbyayê re welatiya Tirk û 2 hezar dolar hatin dayin'
Rojnameya Îngiliz The Gûardîan ragihand ku dewleta Tirk welatiya Tirkiyeyê û 2 hezar dolar dane çeteyan ji bo biçin Lîbyayê. Radyoya RFI jî bal kişand ser çeteyên ku bi nasnameya Tirk li Lîbyayê digerin.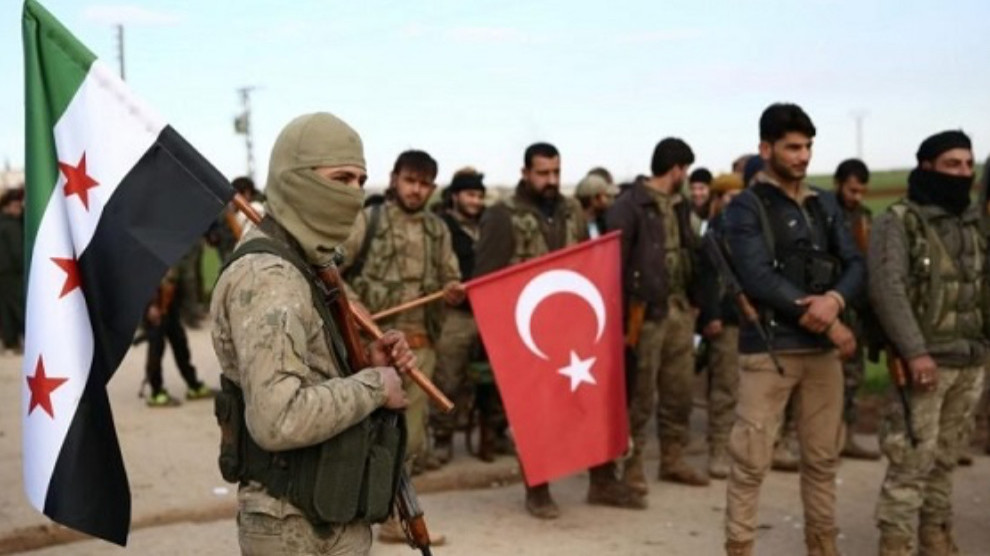 Li gorî The Gûardîanê dewleta Tirk ji bo çeteyan bişîne Lîbyayê nêzî 2 hezar dolar, welatîbûna Tirk û derfetên tedawiyê dide çeteyan. Rojname nûçeya xwe dispêre gelek çavkaniyan. Li gorî nûçeyê, di ser Tirkiyeyê re 2 hezar Sûriyeyî ji Trablûsê re hatine şandin. Hate ragihandin ku wê di demeke nêz de hinek Sûriyeyiyên din jî bên şandin.
BI HIKUMETA TRABLÛSÊ RE PEYMANÊ ÎMZE DIKIN
Rojnameyê ragihand ku di 24'ê Kanûnê de 300 çete ji nuqteya sînor a leşkerî ya Hawar Kîlîsê û di 29'ê Kanûnê de jî 350 çeteyan Sûriye terikandine, di 5'ê Çileya 2020'î de jî 1350 çete derbasî nava Tirkiyeyê bûne. Hate ragihandin ku ev çeteyên ji aliyê dewleta Tirk ve hatin perwerdekirin li Lîbyayê hatine bicihkirin.
The Gûardîanê diyar kir, çeteyan bi Hikumeta Yekîtiya Neteweyî ya li Trablûsê re ji bo şeş mehan peyman îmze kirine. Balkêş e ku peyman bi artêşa Tirkiyeyê re nehatiye kirin. Bi vî rengî maeşên ji van çeteyan re tên dayin, li gorî li Sûriyeyê wergirtî bi 20 qatî hate zêdekirin. Dema ku birîndar bibin yan jî bimirin wê Tirkiye bi berpirsyariya wan rabe û cenazeyên wan werbigire.
RFI: BI NASNAMEYÊN TIRK DIGERIN
Radyoya RFI ya Fransayê jî ragihand ku li Lîbyayê hin leşkerên bi berdêla pereyan şer dikin welatiyên Tirk in û hinek jî ji bo werbigirin divê şeş mehan li bendê bisekinin.
Di dîmenekî de ku li tora civakî de hate weşandin, yek ji çeteyên li Sûriyeyê bi nasnameyeke Tirk a nû wergirtî xuya dike. RFI radigihîne ku dîmen li bajarê Dîlokê hatiye kişandin. Hate destnîşankirin ku çete ji vir derbasî Lîbyayê dibin.