Hiqûqnas Demîr: Rûmeta mirovahiyê 'yek rengî' qebûl nake
Hiqûqnas Cemal Demîr got 'kincên yekreng' binpêkirina qedexeya êşkence ye û got, 'Li dijî vê kirinê divê rûmeta mirovahiyê zû rabe ser piyan'.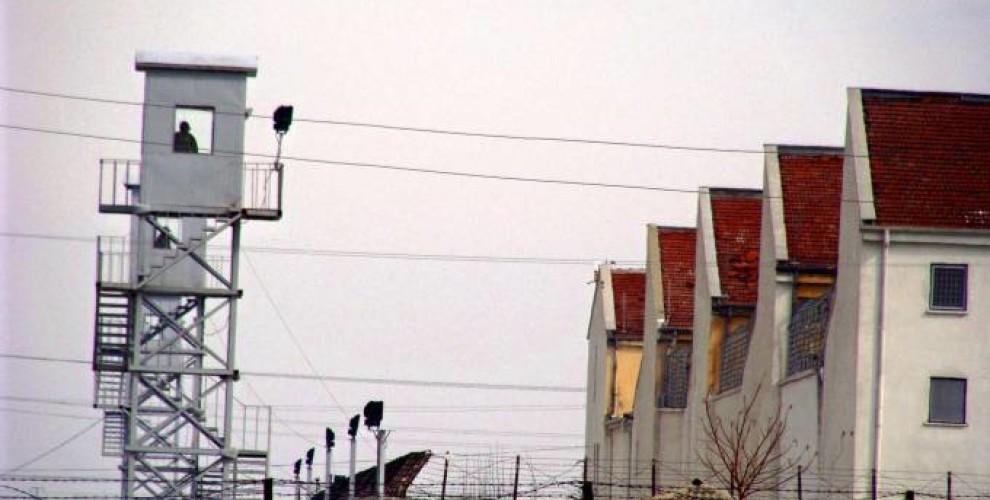 Hiqûqnas Cemam Demir polîtîkaya 'kincên yek renge' ji ANF'ê re nirxand û got, ''Hêrsa yê ku nekarî pêşî li hişmendiya xwe ya yekparêz bigire, li girtîgehan bû kirina kincên yek reng. Ev gav ku bi mebesta dîlgirtina girtiyan, şikandina vîna wan, şikandina rûmeta wan e, gaveke ji hişmendiya darbeya 12'ê Îlonê ye.''
'DAÎŞ JÎ HEMAN TIŞTÎ DIKE'
Demîr got, te divê bila cezaxwarî be te dive bila girtî be ti rejîma înfazê nikare rûmeta girtî bişkîne û diyar kir di dema darbeyê de jî girtiya her cure êşkence anîne ber çavan û ev kirina ku rûmeta mirov dişikîne qebûl nekirine. Demîr bal kişande ser nêzîkatiya DAÎŞ'ê ya li ser rehîngirtiyan û got, ''Rêxistina barbar DAÎŞ'ê jî dema ku mirov înfaz dikirin rengê pirteqalî li wan dikir.''
'DIBE KU BIBE ÊRÎŞ'
Demîr diyar kir ku ne pêkan e girtî vê kirina derveyî hiqûqa gerdûnî ya demokratîk, li rûmeta mirovahiyê nagunce qebûl bikin û got, ''Daxuyaniyên ku hatine vê nîşan didin. Di BHQ'yê de hatiye gotin ên ku vê qebûl nekin wê cezayê disîplînê li wan were birîn. Lê dema ku miorv li sicila girtîhê ya welêt dinere fikara ku wê êrîşê bînin û bi zorê ferz biki serdest e.''
LI DIJÎ DESTÛRÊ Û PEYMANA MAFÊ MIROVAN E
Demîr got kincên yek reng li dijî xala 38'an a Destûrê û xala 6'an a Peymana Mafê Miorvan a Ewropayê ye û her wiha li gorî xala 17'an a Destûrê û Peymana Mafê Mirovan, xala 3'yan binpêkirina qedexeya êşkenceyê ye.
'DIVÊ RÛMETA MIROVAHIYÊ TEVBIGERE'
Hiqûqnas Cemal Demîr herî dawî got, 'Ev kirina ku ti mirovê birûmet qebûl nake divê zû paş ve were kişandin. Ne tenê girtî divê ji her derdorê bi kampanyan li dijî vê kirinê helwest werin nîşandan û ji bo ku ev gav bi paş ve were avêtin tişta ku ji dest wan tê, divê bikin. Li dijî vê kirinê, ku ji hêlekê ve êşkence ye divê rûmeta mirovahiyê tevbigere.''