YJAD'ê ji bo Aysel Dogan peyamek weşand
Yekîtiya Jinên Elewî yên Demokratîk ji bo siyasetmedara Kurd Aysel Dogan ku roja Çarşemê li Elmanyayê jiyana xwe ji dest da, peyamek weşand.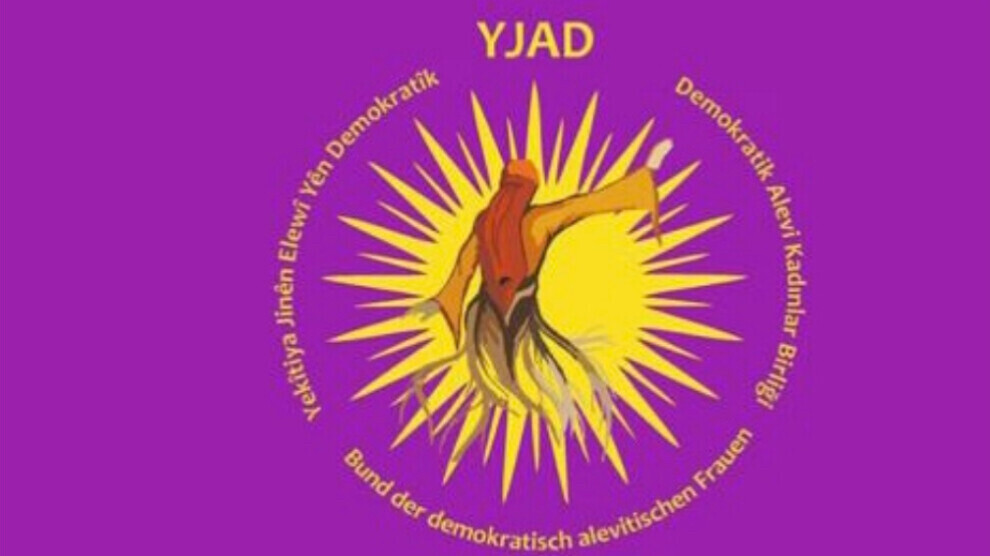 Di daxuyaniyê de hat diyarkirin ku Aysel Dogan tu carî ji têkoşîna li dijî faşîzmê gav paşde neavêt û ev tişt hate gotin:
"Jiyana xwe bi berxwedanê, li zindanan bi têkoşînê derbas kir. Rêxistinkara baweriya Rêya Heqiyê bû. Têkoşîna xwe ya ku pê bawer bû, bi hêvî û coşeke mezin, heta nefesa dawî meşand. Şopdara Dayika Zarîfe bû ku digot 'Şêr şêr e, çi jin e, çi mêr e'.
Hevala keçên bi rûmet û serhildêr ên Dersimê bû, yên ku xwe ji teht û zinaran berdan nava çemê Mûnzûrê yê pîroz.
Di têkoşîna Kurdistanê, têkoşîna jinê, têkoşîna Qizilbaşê û têkoşîna Dersimbûyînê de nirxên rasteqîn afirand, kêliyên nayên ji bîrkirin li pey xwe hişt, bû hevrê ji hemû hevalên xwe re.
Weke qedirbilind a jinbûyînê, ya Kurdbûyînê, ya Qizilbaşbûyînê cihê xwe li nava rûpelên dîrokê girt. Em şopdarên wê jî sozê didin ku bi têkoşîna xwe xwedî li bîranînên wê derkevin.
Hevala Aysel; tu yek ji wan bû ku nehate jibîrkirin û nayê jibîrkirin.
Ma to xo vîra nîkenîmê!
Em te bîr nakin!
Em ê te jibîr nekin!
Oxur bo tore, şo welate xo, şo Harde dewrêşî û mekanê jiyar û dîyara, şo axa mayo û pîye xo.
Duzgun bava Ana fatma û Haskar û Zijayara Jelê, heval Sakîna to kenê Meyman, cuanika hardê Dersim ê bimbarek û birindari."