Peymana nukleerê ya bi Îranê re û metirsiyên aborî yên YE'yê
Donald Trûmp verastkirina ku pêkirinên bi çarçoweya peymana nukllerê ya bi Îranê re 3 mehên dî dirêj kir, YE bi tirsa ku wê ji partnerê aborî yê mezin qut bibe zextê dike da ku pêgirê peymanê bin.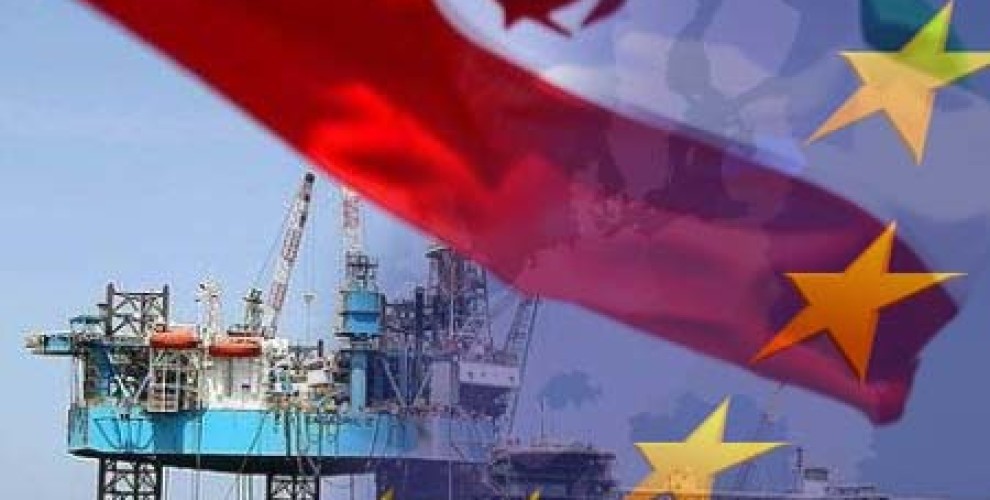 Peymana nukleerê ya ku 2015'an di navbera DYA, Brîtanya, Fransa, Çîn, Rûsya û Elmanyayê de hatî danîn, bi wê talokeyê ye ku ji hêla Serokdewletê DYA'yê Donald Trûmp ve were betalkirin.
Her çendî Trûmp biryara pêkirinê ya li ser Îranê ji bo 'cara dawî' dirêj kiribe jî hê ne diyar e be ka piştî 3 mehan wê çareseriyek wer dîtin an na.
Li dijî vê helwesta rêveberiya DYA'yê  Yekîtiya Ewropayê (YE) Perşemê diyar kiribû ku ew li dij in ku ji peymanê vekişin û peyman 'siûdeke girîng e'.
Piştî civîna ku bi wezîrên karê derve yê Fransa, Brîtanya û Elmanya hatî kirin û Wezîrê Karê Derve yê Îranê Muhammed Cevad Zarîf jî lê hazir bû, xwedî li Peymana Nukleerê ya 2015'an derketibûn û di daxuyaniyê de hatibû gotin, li bendê ne ku 'hemû alî peymanê çawa be wiha qebûl bikin.''
HELWESTA 'ALTERNATÎFA PEYMANÊ TINE'
Wezîrê Karê Derve yê Fransayê Jean-Yves Le Draîn got 'alternatîfa peymanê tine', hevtayê wî yê Elman Sîgmar Gabrîel jî diyar kir ku helwesteke berovajî ya DYA'yê wê di mijara Koreya Bakru de jî bi xwe re neyîniyan bîne. Gabrîel diyar kir ku Koreya Bakur xwe bi çeka nukleer dike û betalkirina peymana bi Îranê re wê 'sînyaleke ne baş bide' hemû dinyayê.
HEMÛ HEWLDANÊN HEVKARIYA ABORÎ YA DU SALÊN DAWÎ DI TALOKÊ DE NE
Di serî de Fransa û Elmanya welatên YE'ê di mijara nukleerê de bi rengekî vekirî dengê xwe li DYA'yê dikin, ji bilî hincetên siyasî gelek peymanên bi şîrketên Îranê re yên van du salên dawî jî bandorê dikin. Jixwe ku DYA biryara pêkirinê bide peymanên şîrketên Ewropî yên bi Îranê re wê bikevin talokeyê û bêpêkan bibin.
Yek ji parazvanê peymana nukleerê Fransa, tê zanîn ku bi Îranê re di sektora enerjî û otomotîvê de bi gelek şîrketên Îranê re li hev kiriye.
Her wiha Elmanya jî li pey wê ye ku li Îranê veberhênanan bike. Ji 5 paran 1 jê yên şîrketên endamên Odeya Bazirganî û Sanatiyê ya Elman û Îranê, ku hijmara 2500 e şîrketên Elman in.
WÊ BANDORÊ LI ÎXRACATA PETROL Û GAZA SIRÛŞTÎ YA ÎRANÊ BIKE
Piştî ku pêkirina li ser Îranê rabû ji 2016'an ve îxraca petrol û gazê pir zêde bûbû. Tenê  9 mehên pêşî yên 2016'an bi firotina 2,5 milyon warîl 29 milyar dolar dolar bi dest xistibû.
DI XEBITANDINA KANÊN ENERJIYÊ DE HEVKARÎ GIRÎNG E
Yek ji encama girîng a hevkariya bazirganiyê ya bi welatên Ewropî re ji bo Îranê ew e ku hem zêdetir wê bikaribe kanên enerjiyê hilberîne û her wiha xebitandina wê jî hêsantir dibe.
NIFÛSA CIWAN JÎ WEKE BAZAREKE GIRÎNG TÊ DÎTIN
Her wiha nifûsa Îranê ji 3 paran 1 jê ciwan e û temenê nifûsa ciwan di bin 20'an re ye. Dema ku mirov nifûsa Îranê a bi 82 milyonî bifikire ev jî nîşan dide ku di bazara mezaxtinê ya Îranê de şîrketên Ewropayî wê pareke girîng bistînin.
Ji ber sedema ku Peymana Nukleerê ya bi Îranê asteng dike ku li Rojhilata Navîn piştî Israîlê welatekî dî jî bibe xwedî bombeya atomê, ev hem ji bo DYA'yê û hem ji bo  YE'yê giring e. Lê ji bo YE'yê wê windahiyeke mezin be ku bazirganiya derve ya ku wê bigihije bi 100'an milyar dolarî tenê bi zad û hin pêdiviyên sereke re sînordar bimîne.