'Ji bo robotên kujer werin qedexekirin banga navneteweyî'
Van salên dawî ku gelek welat dixwazin  'robotên kujer' bikar bînin, gelek saz û rêxistinên civakî ji bo ku 'robotên kujer' werin qedexekirin bang li Fransayê kirin.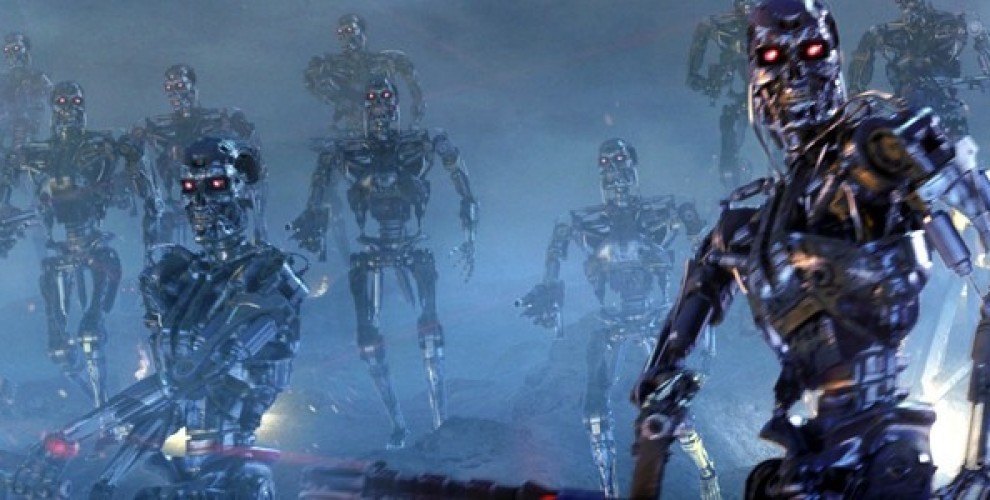 Yek ji rêveberê kampanyaya ''Robotên Kujer Rawestînin'' Rêxistina Çavdêr a Mafê Mirovan (HRW) bang li Serokkomarê Fransayê Emmanuel Macron kir û xwest ku li dijî robotên kujer ê otonom û çekên wiha raweste.
BERIYA KONFERANSA CCW'Ê BANGA TEVGERÎNÊ
Beriya civîna Peymana Çekên Konvansiyonel ên Diyar (CCW) ku 21-23'yê Mijdarê wê çêbibe, bi vê bangê tê xwestin ku pêşî li pêşketina çekên nîv otonom were girtin.
HRW'ê diyar kir Macron 'ji hêla kategorîk ve' li dijî peşxistina van çekan e û got li gel vê j3i Fransa bi 'deklarasyona siyasî' ya bi asta Neteweyên Yekbûyî (NY) qîma xwe tîne.
Di daxuyaniyê de hate gotin Wezareta Hêzên Berevaniyê yên Fransayê û sananiyaya berevaniyê ketine pêşbirka mezin a çekan, artêşa Fransa  niha li pey wê ye ku pergala berevaniyê ya ku hedefan diyar bike û tine bike, ava bike.
HATE BIBÎRXISTIN 'ROBOT NIKARIN BI EXLAQÎ BIRYARÊ BIDIN'
HRW'ê bal kişande ser talokeyên pêşxistina robotên wiha ku bi serê xwe dikarin biryarê bidin û got, dayina rayeya kuştinê ya ji bo çekên otonom, li dijî wijdana raya giştî ye.
HRW'ê got, robotên kujer û çek bi ti awayî nikarin bi exlaqî biryarê bidin û hîsa wan a dilpêşewitandinê tine.
WÊ ZEHMET BE KU WERE TESPÎTBIKIRIN BÊ KA BERPIRSÎ KÎ YE
HRW bi berdewamî diyar kir ev çekên wiha ku li ser kumandayê mirov li ser wan hene, heke zêdetir otonom bibin wê ziyanê mezin bidin û bang kir ku bi lezgînî ev pergalên wiha werin qedexekirin. Hate diyarkirin ku di êrîşeke robotên kujer de wê tespîta wê zehmet be bê ka berpirsyariya mirinnan kî ye.
Hin saziyên ku tevlî kampanyayê bûne: Article 36, Association for Aid and Relief Japan, International Committee for Robot Arms Control, Mines Action Canada, Nobel Women's Initiative, PAX (bi navê berêIKV Pax Christi), Pugwash Conferences on Science & World Affairs, Seguridad Humana en América Latina y el Caribe (SEHLAC) û Women's International League for Peace and Freedom.