Ger mirovatî dest bi nalînê bike mîna ku saetên qiyametê nêzîk bûne...
Eger îro mirovahiyê mîna ku saetên qiyametê nêzin dest bi nalînê kiribe, gengaz e ku mirov astên texrîbata ku endustriyalîzm bûye sedem fêm bike û li dijî endustriyelbûnê têkoşînê weke tevgera heyîna civakî qebûl bike.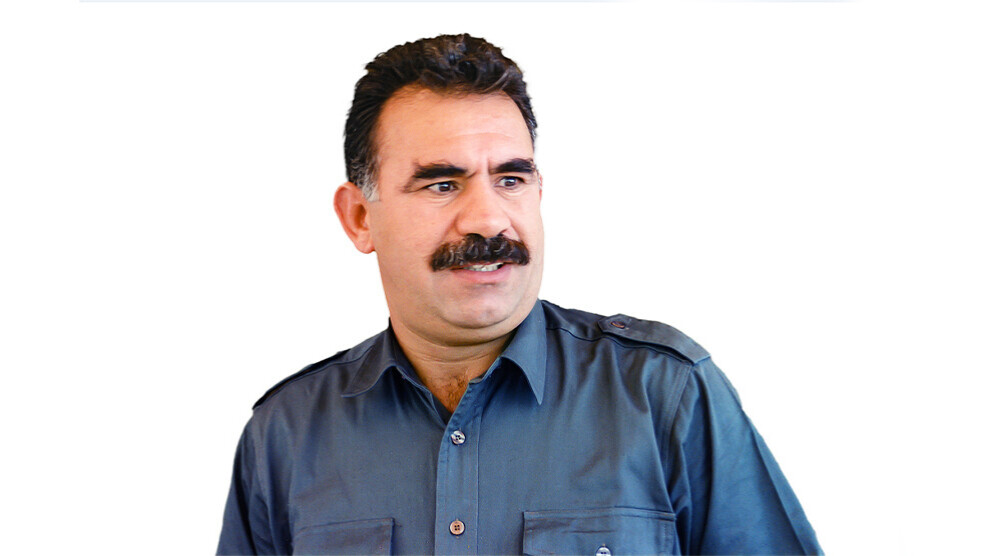 Şoreşa endustriyê ya bi qasî şoreşa cotkariyê girîngiya xwe heye, li ser bingehê daneheveke hezarê salan, ji dawiya sedsala 18'an ve heta bi sedsala 19'an ve ji aliyê naverokê ve gelekî pêş dikeve, gotin li cih be xwe ji qonaxekê diqevizîne qonaxeke gelekî li pêş û heta roja me ya îro meşa xwe geh li jêr û geh li jor dewam dike. Pêşbîniya wê nayê kirin ka wê li ku, kengî û çawa were rawestandin. Ev şoreş xwedî xisletên welê ye, mîna ya aqlê analîtîk be, mîna aqlê analîtîk benda li pêşiya xwe biteqîne û bê, jixwe berhemeke aqlê analîtîk e. Ji sedî sed di hakimiyeta sermayeyê de ye. Bêguman sermaye bi xwe bi pirranî mûcîdê amûrên endustriyal nîne. Lê ji bo wan bike amûrê sermayeyê timî bi lez li ser wan rawestiyaye, yên pêdivî bi wan dîtiye kiriye milkê xwe. Bi lez, li pey hev û erzan hilberîn ji bo civakê îmkanekî mezin ê pêşketinê ye. Mîna aqil, endustrî jî di xizmeta civakê de bi nirx e. Pirsgirêk di endustriyê bi xwe de nîne, di şêwazê bikaranîna wê de ye. Endustrî mîna îmkana nukleerî ye. Dema ku ji bo berjewendiyên yekdestdaran were bikaranîn, dikare bibe amûrekî welê bi tehlûke dikare ji felaketan heta bi şeran gefan li jiyanê bixwe. Jixwe di roja me ya îro de bikaranîna wê ya bi armanca karê gelekî diyar bûye û hilweşandina hawîrdorê bi lez kiriye. Bi çargavan ber bi civaka ferazî ve dibe. Şûna organên mirovan bi lez robotbûn digire. Eger welê dewam bike, mirov ê bi xwe bêkêr bibe.
DIBE CÎHANÊ JI BO MIROVAHIYÊ VEGUHERÎNE DOJEHÊ
Li ser rewşa îro ya hawîrdorê fikra hevpar ew e ku ne bi tenê civak, jiyana ruhber û zindiyan hemûyan di tehlûkê de ye. Ez divê bi girîngî destnîşan bikim ku ji vê rêveçûnê diyardeya endustriyê bi tena serê xwe berpirsiyar îlankirin bi temamî berevajîkirina rastiyê ye. Endustrî bi serê xwe îmkaneke bêalî, notr e. Endustriyeke bi sedemên hebûna civakê re bûyî yek, ji sedî sed dinyayê ji bo mirovan heta ji bo tevahiya jiyanan dikare bike Xwezaya Sêyemîn û di vê de bi rola diyarker rabe. Potansiyeleke xwe ya bi vî rengî heye.
Eger wisa bibe, divê mirov endustriyê jî pîroz bike. Lê eger bi giranî bikeve kontrola kar-sermayeyê, dikare dinyayê ji bilî çendek yekdestdarî, li tevahiya mirovatiyê bike cehennem. Jixwe di roja me ya îro de rêveçûn jî hinekî ber bi vî alî ve ye. Kes nikare înkar bike, ev rêveçûn mirovatiyê dixe nava fikarên kûr û mezin. Weke yekdestdariya endustriyel li ser civakê împaratoriyên rastî ava kirine. Li beramberî yek hegemoniya super a DYE'yê bi tenê, bi dehan hegemonên endustriyel hene. Hegemonê eskerî-siyasî bê rawestandin jî rawestandina hegemonên endustriyel hêsan nîne. Ji ber ku ew jî êdî global bûne. Eger welatek weke navend ji wan re teng bê, yekser mekanekî din, welatên nû dikarin ji xwe re bikin navend. Ma kî dizane ku împaratoriyeke endustriyê ya DYE'yê wê sibe Çînê ji xwe re navend hilnebijêre? Wexta ku şert û merc derfet û îmkanê bidin, îro jî em dibînin ev yek hêdî hêdî dikare bi cih bê.
Endustriyalîzmê li kevçîka dilê cotkariyê xistiye. Cotkariya ku hêmanê bingehîn ê civaka mirov û amûrê hebûna wê ye, li hemberî endustriyê hildiweşe. Ev xebata pîroz a panzdeh hezar salan mirovatî li ser piyan girtiye, îro di halê xwe de hatiye hiştin. Xwe amade dikin wê ji serweriya endustriyê re bihêlin. Dema endustriya di bin fermana kar-sermayeyê de bikeve qada cotkariyê, weke yeqîn tê kirin, wê rê li ber hilberîna bi lez û berdar veneke. Bi lîstina bi genan, yekdestdariyên endustriyê wê axê bixin rewşa dayikeke bi rêya sûnnî avis tê hiştin. Çawa ku bi spermeke xerîb ducanbûneke bi sihet û dayiktî mumkîn nîne, bi tovên bi genên wan hatiye lîstin jî ji axê ber nayê girtin, dayiktiyeke baş a zeviyan pêk nayê. Yekdestdariyên endustriyê di warê cotkariyê de xwe ji vê dînîtiyê re amade dikin. Dîroka mirovatiyê belkî jî dijşoreşa herî mezin wê di cotkariyê de bibîne, heta destpêkiriye dibîne jî. Erd, ax û cotkarî bi tenê têkilî û amûrên ji rêzê yên hilberînê nînin; parçeyên hebûnê ne ku ji civakê nabin û bi wan nayê lîstin. Civaka mirov bi giranî li ser ax û cotkariyê ava bûye. Qutkirina civakê ji van mekanan û hilberînê, dike ku hebûna wê bi derbxwarineke herî mezin re rûbirû bê hiştin. Rastiya bajarên mîna kansêrê mezin dibin, hê ji niha ve vê tehlûkeyê bi awayekî pirr eşkere li pêşberî çavan radixîne. Rizgarî bi îhtîmaleke mezin û bi rêjeyeke zêde di tevgereke berevajî de tê dîtin: tevgera ji bajêr vegera li ax û cotkariyê. Slogana vê tevgerê bi herhalî wê wisa bê diyarkirin "Ji bo hebûnê (manê) yan ax û cotkarî yan jî neman". Kar-sermaye endustriyê bi axê û cotkariyê re nake yek, nagihîne hev, nake dost, têkiliyeke sîmbîotîk pêk nayîne. Di navbera wan de nakokiyên bi qasî lod û gidîşan datîne û wan dike dijminê hev. Ev dijminahî di civakê de dikare heta bi nakokî û şerên çînî, etnîk, neteweyî û îdeolojîk jî biçe. Lê ev ji wan nakokiyan nînin ku mirov nikaribe wan ji holê rake. Çawa ku bi destê mirov hatine avakirin, bi heman awayî mirov dikare wan ji hev belav jî bike. Endustrî weke amûrê sermayeyê nakokiya wê bi ax û cotkariyê re ji kontrola mirov û wê de ye. Ax û cotkariyê bi mîlyonan salî xwe weke ekolojî amade kirine. Eger xira bibin, bi destê mirov nayên avakirin. Çêkirina axê bi destê mirov nîne, herweha berhemên cotkariyê û zindiyên din, mînak nebat vê gavê bi destê mirov afirandina wan di çarçoveya derfet û îmkanan de mumkîn xuya nake, bendewariyeke welê jî nîne. Jixwe ev îmkan û derfet di rengê mirov de pêk hatiye. Maneya xwe nîne ya pêk hatiye mirov dubare bike û jixwe îmkana pêkanîna wê jî nîne.
Ji ber ku mijareke kûr a felsefî ye, ez ê zêde pêde danekevim. Çawa ku firewnan bi tenê ji bo paşeroja xwe pîramîdên bi şêwazê qebran xwestin amade bikin, şêwazê robotkirinê yê endustriyalîzmê jî paşerojeke zêde mirov karibe têde bijî wê nikaribe biafirîne. Ev, ji mirov re jî bêhurmetî ye. Hebûneke muhteşem mîna xwezayê li naverastê hebe, çi mane û girîngiya robot û kopyayên wan hene? Dînîtiya sermayeyê ji bo karê li vir careke din derdikeve pêşiya me. Em bibêjin robotan hilberîna herî erzan pêk anî. Baş e, wexta yên bi kar bînin tinebin wê bi kêra çi bên? Ji vî alî ve endustriyalîzm hêmana bingehîn a bêkarhiştina mirov e; li dijî hilberîneriya civakê sîleha herî mezin a sermayeyê ye. Sermaye hem ji bo herî kêm karkeran bixebitîne, hem jî bi buhayên erzan di manîpulekirina piyaseyê de timûtim sîleha endustriyê bi kar tîne. Buhayên yekdestdar û pêxîrtengiyên xwe yên ji hilberîna zêde ne ku hêmana bingehîn a bêkartiyê ne, bivênevê ferz dike. Di encamê de malên riziyayî û bi mîlyonan mirovên xizan, birçî û bêkar dibin qurbanê van pêxîrtengiyan.Civak weke xwezaya duyemîn, tenê dikare bi hawîrdoreke berhemê mîlyonan salî û mekanekî di cih de hebûna xwe pê re bi têkiliyeke xurt bidomîne. Ti pêkhatina endustriyal, nikare şûna jîngeh û hawîrdora harîqayeke gerdûnê ye, bigire. Ji niha ve li erdê, hewayê, deryayê û ezmanan trafîk gihiştiye asta felaketê. Endustriya bi sotemeniya fosîlan dimeşe, avhewayê û hawîrdorê misêwa jehrî dike. Berdêla van felaketan hemûyan, daneheveke karê ya dused salî ye. Ma ev danehev hêjayî evqas zirar û ziyanan e? Ji lewra zirar û ziyana bûyî di encama tevahiya şeran de pêk nehatiye. Herweha ruhber û zindiyên ji dest hatine dayîn jî ne bi destê mirov û ne jî bi destê xwezayê di ti bûyereke din de evqasî ji dest nehatine dayîn.
Endustriyalîzm weke amûrekî yekdestdarî û îdeolojiyê wê, pirsgirêka herî bingehîn a civakê ye. Divê mirov wê hûrûkûr bixe ber lêpirsînê. Tehlûkeyên derxistine holê bi tenê jî ji bo vê têrê dikin. Piştî ku cinawir mezintir bû û ji kontrolê derket, lêpirsîna wî û girtina tedbîrên der barê wî de dibe ku dereng û bêmane bibin. Tam dem e, ji bo mirov nehêle civak ji civakbûnê derkeve û nebe civaka ferazî, divê mirov vî cinawirî ji destê yekdestdaran bigire, pêşî wî kedî bike paşê jî wî li gorî xwezaya civakê bike dost.
Wexta ku mirov li dijî endustriyalîzmê têbikoşe, divê avahiya îdeolojîk-yekdestdar a teknîka endustriyal û bikaranîna wê, ji avahiya endustriyê ya bi berjewendiyên giştî yên civakê re li hev û şêwazê bi karanîna wê ji hev bike, xebateke di vî warî de wezîfeya herî girîng a têkoşîna îdeolojîk e. Hin kom hene ku îdea dikin ew ji statuya civakî û çînî serbixwe li dijî endustriyalîzmê li ser bingehê humanîstiyê (mirovperweriyê) têdikoşin, mirov nikare li bendê be ku ew bigihîjin armanca xwe. Ji ber ku komên em behsa wan dikin bi awayekî objektîv dijberî armancên xwe diçin, bivênevê wê weke yekdestdariyê ji endustriyalîzmê re xizmetê bikin. Ji texmînan wêdetir endustriyalîzm xwedî karekterekî îdeolojîk, mîlîtarîst û çînî ye. Weke îdeolojî zanist û teknîk e. Heta di bikaranîna ji vî alî de zanist û teknîka di asta herî bi tehlûkê de temsîl dike. Cinawirê endustriyê bi serê xwe derneketiye holê. Em bînin bîra xwe: bûrjûwaziya Ingilîstanê li giravê, li Ewrûpayê û li dinyayê wexta xwe li pêngava xwe ya dîrokî ya emperyalîzmê rakişandin, çîna ku endustriyalîzm hem bi rêxistin kir hem jî bi awayekî herî berfireh û bi lez bi kar anî, ew bi xwe bûn.
Endustriyalîzm paşê li gorî rêzê bûye sîleha muşterek a tevahiya welatên bûrjûwaziyê. Di nava sêberên fînans-bazirganî-endustriyê de sedsalên 19. û 20. herî zêde yên endustriyê bûn. Ji ber ku serweriya bûrjûwayê ya di van sedsalan de li nava dinyayê pêk hat, vê rastiyê eşkere piştrast dike.
Heyf û mixabin, Karl Marks û tevgera sosyalîzma pêkhatî, civaka ne kapîtalîst paşverû îlan kirin û hevgirtina bi bûrjûwaya pîşesaziyê re weke stratejîk qebûl kirin, herçiqasî bi zanebûn nebe jî di dîrokê de herî zêde bi vê tevgera xwe dijberî armancên xwe diçin û heta bi awayekî objektîv ketin nav rewşeke welê trajîk ku dikare were maneya xiyanetê. Çawa ku Xiristiyantiya tevahiya sêsed salan bû dînê aştiyê bi desthilatdarî û dewletê re îttîfaq kir û ev bi awayekî objektîv û bi giranî jî bi zanebûn bi armancên xwe re li hev nekir û bi wan re xiyanet kir. Di tehlîla dawî de Xiristiyantî jî ber bi bayê cazîbeya yekdestdariya desthilatdariyê ket, dijberî armancên xwe meşiya û bû bengiyê şaristaniyê. Ya di Îslamê de jî bûyî, hê Hz. Muhammed sax bû pêk hat. Di encamê de li hemberî endustriya desthilatdariyê têk diçin.
EGER EM NAXWAZIN BI TRAJEDIYAN BIJÎN
Eger di roja me ya îro de tevahiya mirovahiyê li ber hilweşîna jîngeh û hawîrdorê, mîna ku saetên qiyametê nêzîk bibin, destpê kiriye feryad dike, divê li dijî zirar û ziyanên endustriyalîzmê bi tevgerên mînak di çarçoveyeke civaka dîrokî û çînî de bi tevgerên têkoşînê yên têkoşînê hebûna civakê qebûl bikin û di asta tevgereke nû û pîroz a dînî de bivênevê bikin. Çawa ku ne mumkin e, agir bi êgir were vemirandin, di çirava endustriyalîzmê de jî eger tu jiyanê nexî lêpirsînê û tu dest ji endustriyalîzmê nekişînî, têkoşîna ekolojîk nayê meşandin. Eger em naxwazin trajediyên nû yên Xiristiyantî, Îslamtî û sosyalîzma pêkhatî bibînin, divê em dersan ji wan bigirin, têkoşîna zanistî-îdeolojîk, exlaqî-polîtîk rast bixwînin.
Ji parêznameyên Rêberê Gelê Kurd Abdullah Ocalan hatine berhevkirin.