Ji bo hinekan dibe ku ne xweş be, lê ji bo wan pir xweş e…
Koçerên Başûrê Kurdistanê ku li dijî endustrîyalîzmê li ber xwe didin û her sal diçine zozanan dibêjin, "dibe ku ev jiyan bi hinan ne xweş be, lê ji bo me pir xweş e."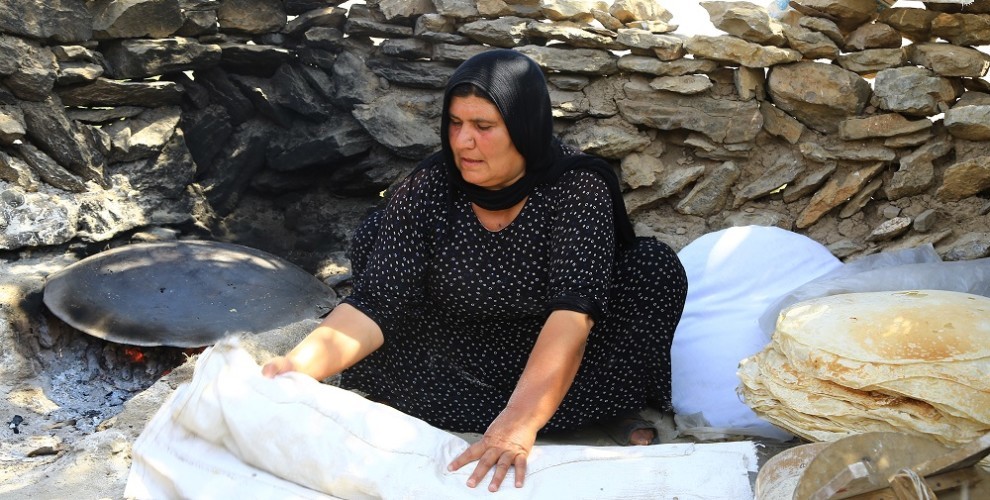 Bi teşwîqa kapîtalîzm û endûstrîyalîzmê her çendî domanîbûn bi rengekî diyardeya mezin li ber mirovahiyê be jî, weke parçeyên dî yên Kurdistanê li Başûrê Kurdistanê jî gelek kes jiyana koçeriyê dijîn. Koçer ku bi piranî bi sewalan re mijûl in, mehên bihar û havînan li zozazên hênik derbasd ikin û zivistanan jî li deştan in.
Zozanên bilind ên navçeya Pencewînê ya bi ser Silêmanî de ji bo koçerên Başûr ji wan zozana ye ku dev jê naqerin. Ev zozanên ku li sînorên Rojhilat in, her ji gelek koçerên Başûr re dibe stare.
Mam Ebdulxaliq ê 73 salî ku dibêje ji zaroktiya xwe ve koçertiyê dike, diyar dike ku bi biharî de ew diçine zozanan û heta payizan, bi sewalên xwe re li zozan in. Ebdulxaliq dibêje bi berên mîh, bizin û dewaran debara xwe dikin û bi rehetiya ku zozan didine wan debara xwe dikin.
Hesen Ehmed (70) dibêje 'ji dema ku  bîra min koçertiyê dikim', dibêje heta Cotmehê ew li zozanan dimîn. Ehmed dibêje piraniya salê ew li zozanan dimînin û dibêje ji ber ku ji berên xwe weke berê kar nakin. Ehmed got sedema ku ciwan weke berê guh nadin heywanan îthalata berên goş û şîr e.
Koçerên ku konan de dijîn hemû pêdiviyên xwe ji raçînka nebatê ya dewlemend a zozanên Pencewînê dabîn dikin. Jineke bi navê Befraw Qadir jî ku bi tenûra zozanan danîne nanê Hewramanê dipijînin, dibêje ew karê xwe bi hevkarî dikin. Qadir dibêje, "hin hêlên dijwar ên koçeriyê hene lê xweşiyên wê jî zêde ne."
Ebdulxaliq dibêje, "dibe ku ev jiyan bi hinan ne xwşe be lê bi me xweş" û didomîne: "em şîr, penîr, nan, pincarê xwe hazir dikin. Hûn dikarin li bajêr vê tehm bikin? Em jiyana xwe pir kêfxweş in."