Salvegera 17'an a şehadeta Viyan Soran
Viyan Soran: Bang li hemû Kurdên Başûrê Kurdistanê dikim ku li ber şoreşa Bakurê Kurdistanê bêdeng nemînin û bi bêperpirsyar nebin. Ji ber ku bêdengî tê wateya mirinê. Wê bibe sedem ji destçûna destketiyên li Başûrê Kurdistanê.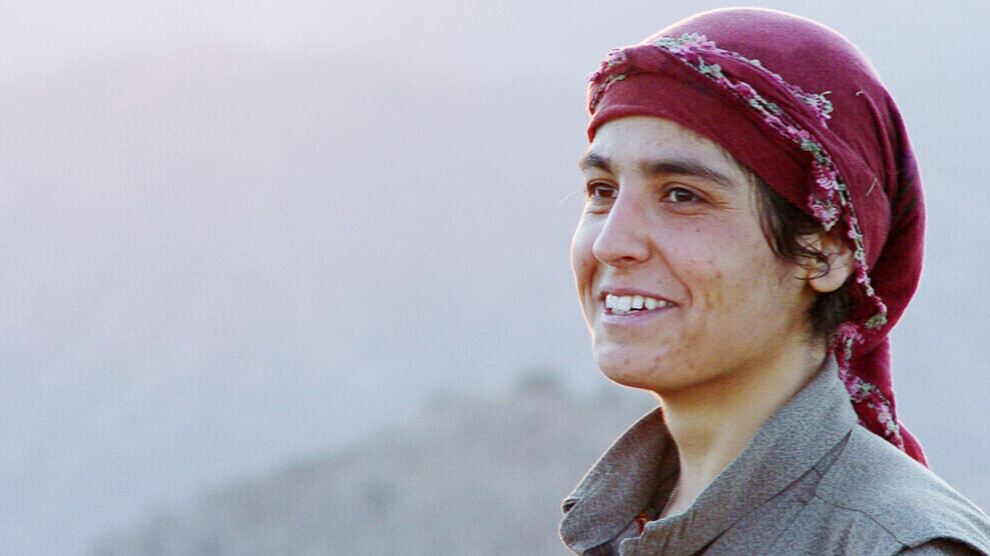 Viyan Soran (Leyla Walî Huseyîn) ji bo şermezarkirina tecrîd û dîlgirtina Rêberê Gelê Kurd Abdullah Ocalan beriya niha bi 17 salan ango 2'ê Sibata 2006'an bedena xwe da ber agir û bi vê çalakiyê gelek peyam da.
Viyan Soran dilsoziya xwe ya bi Rêberê Gelê Kurd Abdullah Ocalan û gelê Kurd re di nameya li pey xwe hişt de ev gotibû: "Ev çalakiya min bersivek li siyaseta înkarê ya li ser gelê Kurd û siyaseta tecrîdê ya li ser Serok Apo. Ji bo azadiya gelê Kurd û jinê, li dijî zilm û zextê eger tiştekî ji canê min hêjatir hebûya, min ê ew jî bida. Lê belê di demeke bi vî rengî de ku gelê Kurd her roj li ser piyan e û ber bi serketinê ve diçe, fedakirina jineke mîna min gelekî kêm dibînim. Ez jî mîna gelek hevalan xwe deyndarê gel û jinên êşkişandî dibînim."
Soran keça malbateke ji eşîra Caf e. Ev eşîr yek ji mezintirîn eşîrên li Başûrê Kurdistanê ye. Soran li Silêmaniyeyê ji dayik dibe.
Leyla Walî Huseyîn (Viyan Soran) sala 1997'an li gel xwişka xwe biryara tevlîbûna nava refên gerîla dide. Malbat dixwaze vegerîne û li ser vê Viyan wiha dibêje: "Ez bi ti awayî bi we re nayêm. Ez diçim cihê ku daxwaza xwe ya azadiyê lê bi cih bînim."
Soran bi nameyên li pey xwe hiştibûn bang li Gelê Kurd ê welatparzê û taybet Başûrê Kurdistanê kiribû ku Rêberê Gelê Kurd Abdullah Ocalan biparêze û xwedî li têkoşînên parçeyên din ên Kurdistanê derkeve. 
Ji nameya Şehîd Viyan Soran ya ji bo Rêberê Gelê Kurd Abdullah Ocalan nivîsiye bal bikişînin ser çend xalan:
"Îro jî di 15'ê Sibata 2006'an de, em dikevin salvegera heştemîn a dîl ketina Rêber Apo. Komplaya navnetewî pêvajoyeke nû û bi metirsî li ser Îmraliyê û Kurdistan bi giştî destpê kiriye. Dixwazin hemû ked, xebata aştî û demokrasiyê ya Rêber Apo û gelê Kurd vala derxin û pir eşkere bangawaziya radestbûn û dev ji Rêber Apo berdanê dikin. Ez jî mîna şagirteke we li hemberî wan êrîşên ne rewa dixwazim di 15'ê Sibata îsal de, di nava gelê xwe de wekî jinekê girêdana xwe ya bi we re dubare bikim û germahiyekê bidim çalakiyên berxwedana gelê me. Bi agirê bedena xwe dixwazim peyamekê bidim mejî û dilên qeşagirtî yên şaristaniya civaka çînayetî. Mîna gelek mirovên din jî dixwazim di dadgeha dîrokê de bibim şahidek ji bo destnîşankirina zordarî û derewkariya sîstema dadê û mafê mirovan ê rojava.
Rêberê min! Ev çalakiya ku ez lidar dixim tevî ku nerazîbûn û serhildaneke li dijî ew neheqiya ku ji aliyê dewletên serdest ve li hemberî we û gelê Kurd tê meşandin, di heman demê de rexnedaneke hevaltiya kêm û lewaz e û li pêşiya dîrok û gelê xwe ji hesta şermezarî û bêrûmetiyê rizgarbûna min e. Asta îdîa û baweriya min heta ku kesek jî bimîne ev felsefe û xeta we ya jiyanê wê her bijî û serkeve. Gelek kes dibêjin û dihizirin ku bîrdoziyê di kesayetiya we de tune bikin û nehêlin. Lê ez vê pir cidî nagirim û wekî îdîayeke pir vala dibînim. Ji ber ku êdî hûn di dil, mejî û hucreyên di milyonan kesan de bi taybetî jî di dilê jinan de bi cih bûne. Hûn bûne malê dîrok û civakê. Te her car girêdan û rastgotina jinê bi me da nasîn.
Îro jî ruxmê hemû kêmasî û lewaziyên me dixwazim rexnedana xwe bidim û biryarbûyina xwe di xeta sosyalîzma zanîstî û demokratîk û paradîgmaya nû de nîşan bidim. Pir kêm jî be peyamekê bidim paşverûtiya hundurîn û êrîşên ji derve. Gelek caran min jî wekî hevalên şehîd digot; 'Xwezka ji canê min buhatir tiştekî din hebûya ku min di rêya azadiya Serok, gel û jinên bindest de gorî bikira'. Piştî girtina we di sala 1999'an de jî her dem biryara li darxistina çalakiyeke wisa di mejiyê min de hebû. Lê ji ber ku şert û merc ji tiştekî wisa re ne guncaw bûn, bi taybetî jî ji bo ku we aciz nekim min hewl da di jiyanê de duristbûyin û girêdana xwe ya bi we re nîşan bidim.
Îro jî dizanim ku dibe hûn vê çalakiyê nepejirînin û rexne bikin, lê çi bikim Serokê min? Hinek evîndar dibin destê hevûdu digirin û direvin, ê evîndarbûna min jî ev e. Dilê min bêyî we, bê kenîn û zerdekena li ser lêva zarokên welatê min, rehetî nabîne û nahewe. Ji ber ku min biryara xwe di pêvajoyeke wisa hesas de heta sala heştemîn a dîlketin û dûriya we dereng xist, lêborîna xwe dixwazim.
Dixwazim vêya jî bêjim ku pir bi hêvî û moral im. Bi taybetî jî dema ku ji bo diyarkirina komîta ji nû ve avakirina PKK de te navê min anî ser zimên û pirsa min kir, min hîs kir ku te xelata herî mezin daye min. Ez vê wek rûmeteke pir mezin dibînim. Her dem perspektîfa we ji bo şoreşa başûr ku we nola 'şoreşa jinê' behs dikir, di min de moraleke mezin çêdikir û meyl dida têkoşîna min.
Niha jî di nava vê bêdengiya mirinê ku li Başûr heye de, dixwazim wek jineke ji başûr pir kêm jî be deyn û berdêla ked û qenciyên we bidim. Pir şad dibim ku encameke serketî bi dest bixim. Di dawiyê de silav, hezkirin û hesreta dîtina te ya xwe pêşkêşî te mirovê bêhempa dikim. Ji bîr nekin, em pir bêriya we dikin, pir bêriya we dikin…"
Soran di nameya xwe ya ji bo hemû gelê welatparêz û leheng jî bal kişandibû ser van xisûsan:
"Gelê Kurd daye îsbatkirin ku gelekî leheng û fedekar e. Tevî hemû siyasetên înkar, Ereb, Tirk û Farskirinê li gel hemû kêmanî û nebesiyên xwe gelê me xwe parastiye û ji dîrokê nehatiye jêbirin.
Rêber Apo Tevgera Netewî ya Kurdistanê 30 sal in li dijî vê rewşê derdikevin, gelê Kurd gihandiye asta têkoşîn kirin, xwe parastin, kuştin û bihevketinê ne qedere. Niha jî bang li hemû cîhanê dike ku dawî li vê trajediyê bîne. Dibêjin gelê Kurd înkar nekirine, lê çareseriyek bê Rêber Apo û PKK'ê dixwazin. Li aliyekê êrîşî Rêber Apo, gerîla û gelê li ber xwe dide dike, li aliyê din Kurdên girêdayî xwe nêzî xwe dike û dixe navenda projeyên xwe yên li Rojhilata Navîn, daxwazên wan ên bi xwe ve girêdanê û dewlet û statûya xwe kirine garantiyê rewşek ne asayî ye. 
Gelê Kurd û jinên Kurd divê ji bo azadiya Rêber Apo bi dirûşma 'Bê Serok Jiyan Nabe' têkoşîn bike, tenê bi dirûşmê nemîne û têkoşînê xurt bike. Ji bo wê divê her roja me mîna 15'ê Sibata 1999'an bi cesaret û watedar be, bi zanabûn û rêxistinkirî be.
Ji bo xeta parastinê ya ku ziyanê nede yekîtiya gelan, ji bo xwîn nerije, di çarçoveya çalakiyên demokratîk û berxwedana gel de, hemû ciwan, jin-mêr divê her yekê mîna gerîlayekê berê xwe bide çiyan, mafê bersivê ya li bajaran tenê bi hêviya gerîla ve nehêle. Divê her çavkaniya madî û menewî ya dijmin ku dixwaze gelê Kurd tine bike û şer bike bike hedef û lê bide. Ji ber ku ev yek di qetilkirin û tinekirina Kurdan de xwedî rol in. Îro roja biryardarî û têkoşînê ye. Bêçalakîbûn, berdêlên mezin û encamên ku neyên heqkirin bi xwe re tîne. Ji bo vê derfet hene û dewlet li ber hilweşînê ye. Eger ku li ser bingehê erka xweparastinê çalakî bê kirin, dewlet wê bê çare bimîne û wê Îmralî bike muxatabê çareseriyê û destê aştiyê dirêjî Kurdan bike. Eger ev bê kirin daxwazên gelê Kurd û ciwanên Kurd ên aştiyê wê bi wate be. Ji ber ku aştî û çareserî berdêlên mezin dixwaze.
Konfederalîzma Demokratîk rêya çareseriya demokratîk e, sîstema Rêveberiya Xweser a Gelê Kurd e. Eger ku vê sîstemê baş fam bikin û ji her alî ve rêxistina wê rast bikin, ti demê pêwîstî bi dewletê namîne. Di wê bawerî û hêviyê de me ku wê di demek nêzîk de gelê Kurd bigihêje azadiya xwe."
Peyama Viyan Soran a ji bo gelê Başûr a xwedî li Ocalan û tevgerên din ên Kurdistanî bê derketin:
"Ya îro li Kurdistanê hatiye bidestxistin, pêşketinên ku we welatparêzan kêfxweş dike bi berdêl û qûrbaniyên giran ên mîna Helebçe, Enfal, koçberî, mirin û talanê hatiye bidestxistin. Ji ber vê yekê  ji bo parastina vîna gelê Kurd, pêşxistin, demokratîkirina Iraqê, pêşxistina sîstema demokratîk, erkek mezin dikeve ser milê her ferdekî Kurd ê bi şeref û keramet. Ji ber vê ya herî girîng ew e ku gelê me van destkeftiyên mezin bi hesyarî biparêze û pêş bixe. Bila ev yek baş bê zanîn ku hê jî xeterî û şerê li ser herêm, Kurdistan û gelê Kurd bi dawî nebûne. Li dijî vê divê helwestek giştî bê raberkirin. 
Yên di dîrokê de xwe xwediyê destketiyên Kurdistanê hatine avakirin dibînin, Başûrê Kurdistanê ji bo siyaseta xwe yên Rojhilata Navîn û berjewendiyên xwe dike qelayeke ya parastinê. Dixwazin Başûrê Kurdistanê ji parçeyên din dûr bixin, Kurdan li hev bixin. Li aliyekê PKK xistin lîsteya terorê, Rêber Apo girtin, li aliyê din, erêkirina lîderên li Başûr û federasyona Kurd ne tişteke tesadûfî ye. Divê ev yek baş bê dîtin û gelê Başûr vê erê neke. 
Li ser vê bingehê bang li hemû Kurdên Başûrê Kurdistanê dikim ku li ber şoreşa Bakurê Kurdistanê bêdeng nemînin û bi bêperpirsyar nebin. Ji ber ku bêdengî tê wateya mirinê. Wê bibe sedem ji destçûna destketiyên li Başûrê Kurdistanê. Ji ber vê yekê jin, zarok, ciwan, kal û rewşenbîr tev bi hev re, referandûma demokratîk û Rêber Apo biparêzin, wî weke vîna siyasî qebûl bikin. Divê hûn hemû destkeftî û derfetan ji bo piştevaniya çalakiyên li parçeyên din bikar bînin. Di vê mijarê de baweriya min bi berxwedana gelê me heye. Ji ber ku gelê Başûr gelek fedayî ye. Gelê Helebçe, raperîn û azadiyê ye."